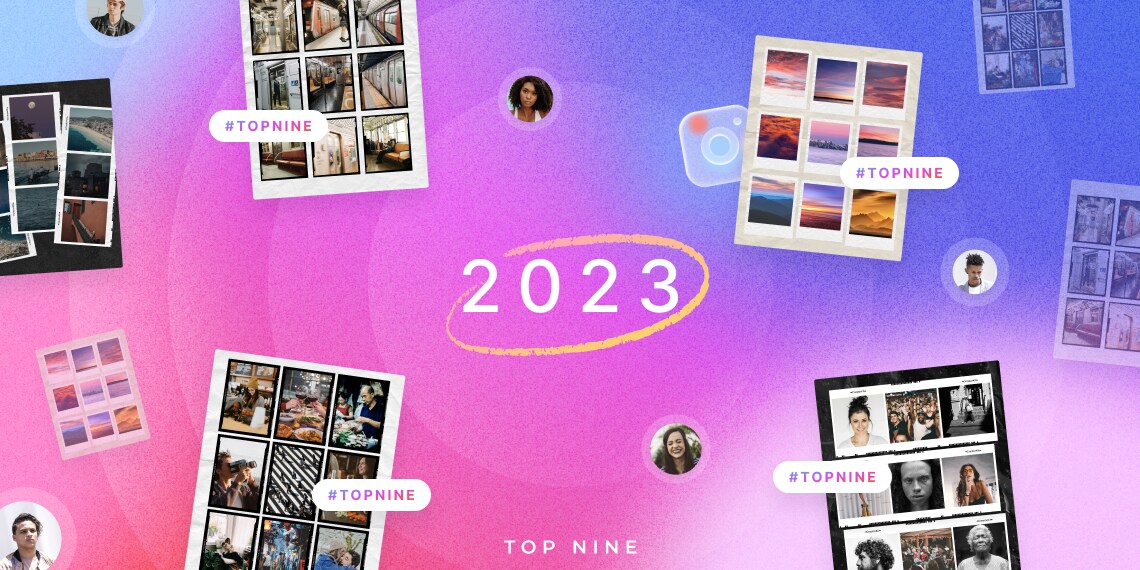 December is here, which means that your Instagram feed is about to get filled with everyone posting their "top nine" of the year.
The Top Nine trend started in 2016 as a simple tool to review your Top Instagram posts. Since then it has grown exponentially every year.
When we started Top Nine, Instagram was just about posting square images. Just 1:1 ratio. In fact, that's the reason why the first design of the Top Nine template was a grid with 9 squares.
Over the years the trend grew, and our app evolved as well. In later versions, we created templates for stories, and then animated templates for stories and reels. Last year we even saw it being used for TikToks.
The trend grew into something so big that also many other creative apps started offering Top Nine templates, and animated collages designed to be shared with #TopNine.
What's new in 2023
We still don't know if Instagram will launch a #Recap2023 like last year. Recap2022 was a Reels template where users can add their photos and videos.
The Reels template Instagram offers usually doesn't choose the top posts of the year, so most people still go to TopNine.co to find their Top Nine posts and reels, together with other interesting stats.
Most of the recap2022 reels posted last year are featuring nine posts, and everyone posting with the #2023Recap hashtag also posted with #TopNine.
As creators of the trend, we love seeing the Top Nine trend is still alive and growing every year!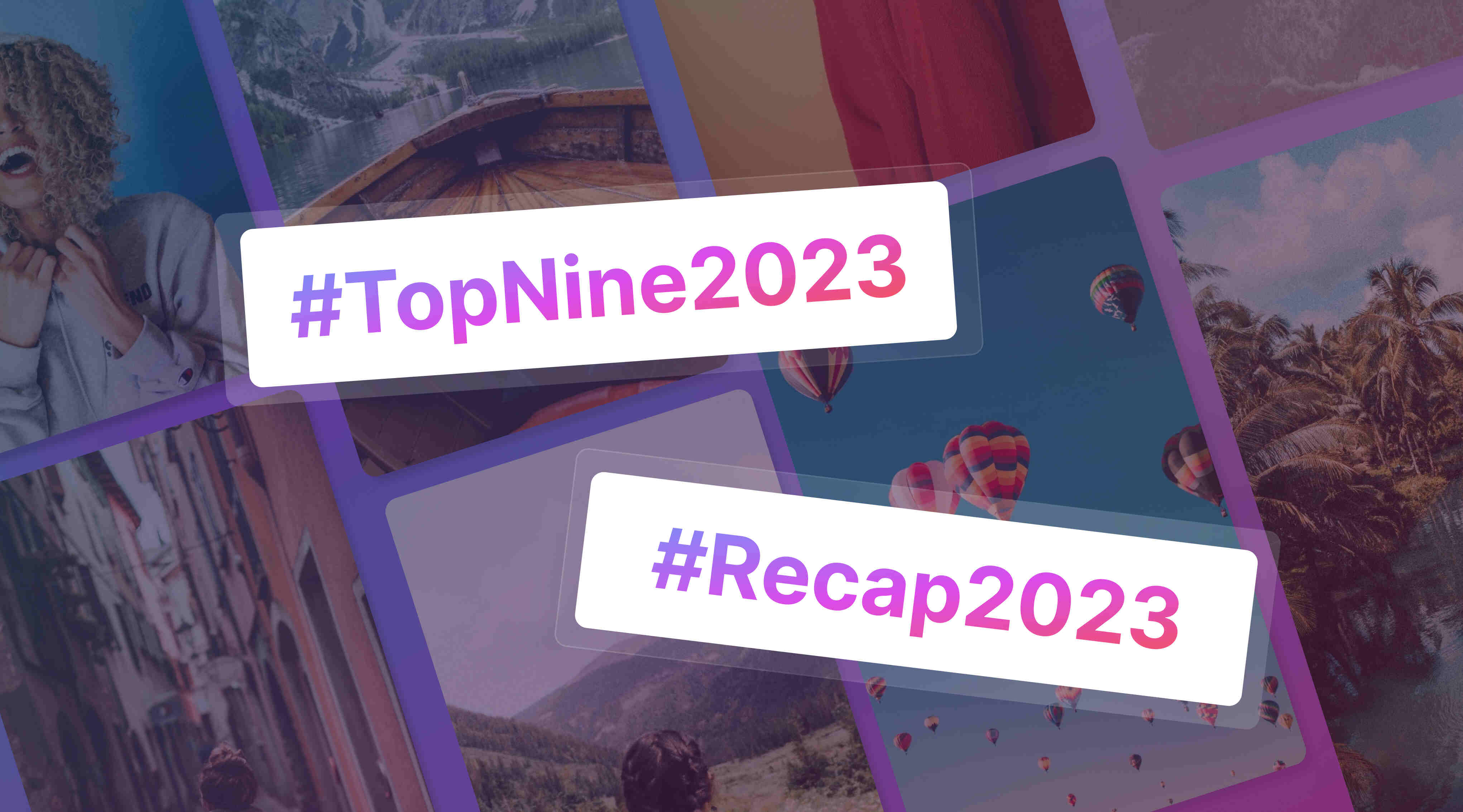 Top Nine is now available on the web
For those who don't want to download yet another app, Top Nine is now available on the web. This is also good news for Android users, who can use the web version on the web.
If you want PRO templates and stats, they are only available on our mobile app.
Privacy and security warning with clones
Given that millions of users are hopping on top of the trend, it's critical to share that we are aware of malicious Top Nine app clones. We love seeing creative apps design Top Nine templates, but we're not talking about the trusted creative apps.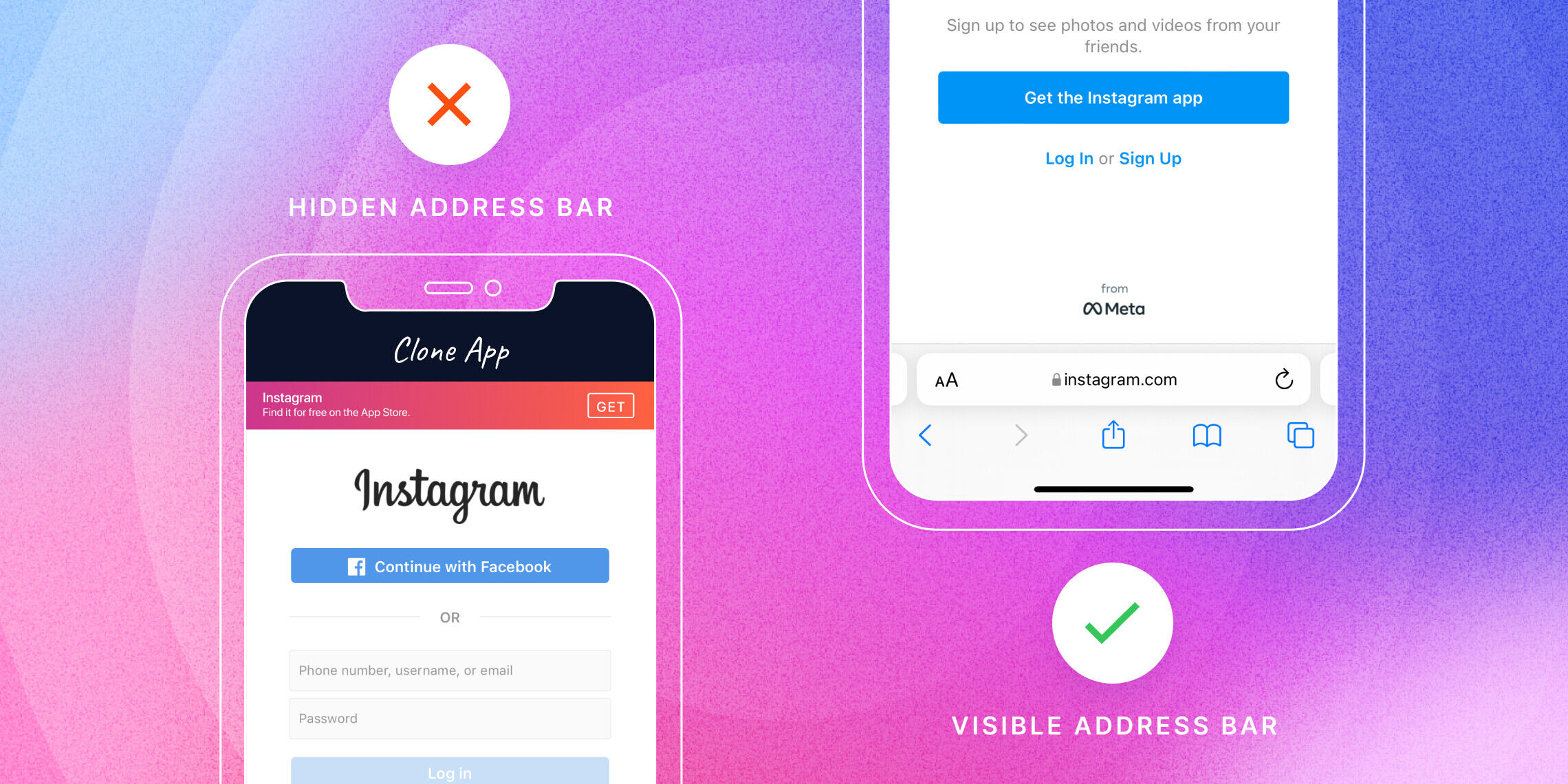 We're talking about apps that are branded exactly the same as the Top Nine app, named very similar, and that request the username and password of your Instagram account using a similar UI as the one that Instagram has.
We're publishing a privacy and security warning after receiving messages from users who'd claim their Instagram account had been "hacked", deleted, or modified after using Top Nine, when really they were unknowingly using a fake Top Nine clone.
Click here to read the privacy and security warning against non-authentic clones on this blog post.
How to create your Top Nine 2023 collage
Creating your Top Nine 2023 collage is super simple. Just enter your Instagram on the Top Nine app and we will generate the collage with your best nine Instagram photos and videos.
That's it! We hope you like reliving your Top Nine moments of this crazy year :)